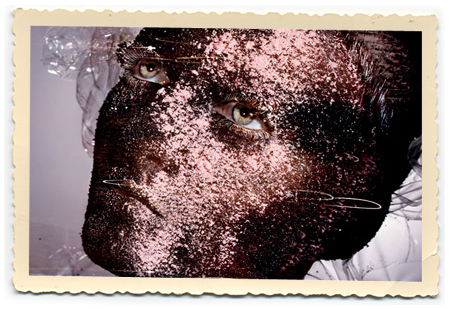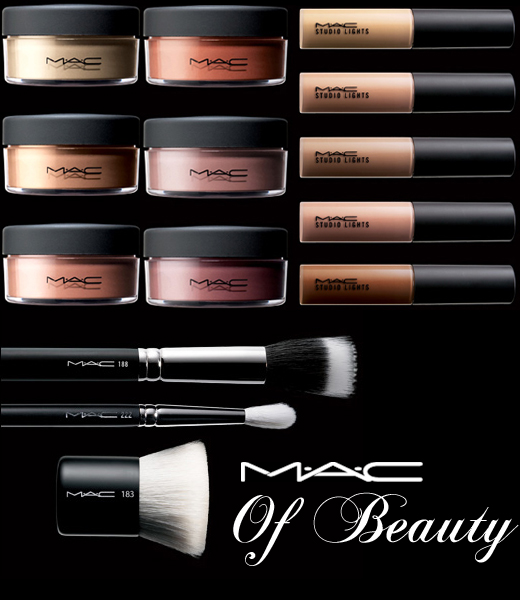 Jo men visst serru, när MAC är igång, är de verkligen igång. Of Beauty släpps den 15 november i staterna och under december internationellt. Som tur är lockar kollektioner med baser mig mindre än kollektioner med snärtiga skuggor och läppstift. Men visst, vem tackar nej till en schysst bas?
Loose Beauty Powder
Dancing Light (Pro) – Creamy gold with white gold reflects.
Drizzlegold (Pro)- Fleshy beige with copper and gold reflects.
Natural Flare (Pro) – Peachy champagne with white and gold reflects.
Sunspill – Coral peach with white and gold reflect (LE)
Tenderdusk – Soft pink with red and gold reflect (LE)
Soft Flame – Rich plum with reddish copper reflect (LE)
Studio Lights
Frangipani – Pale golden yellow (Repromote Icon III: Catherine Deneuve; LE)
Skin Lure – Soft creamy beige (Repromote, LE)
Ideal Pink – Palest pinkish beige (Repromote, LE)
Sand – Soft peachy beige (Repromote Icon III: Catherine Deneuve; LE)
Smoothspice – Caramel (Repromote, LE)
Brushes
#183 Flat Buffer Brush – Short, full, circular buffing brush with flattened top made of natural fibres (LE)
#188 Small Duo Fiber (skunk) – A flat-topped, full circular brush used for lightweight application and blending of any formula colour – fluid, cream, powder or pigment
#222 Tapered Blending Brush – Applying, contouring or highlighting powder-based products such as eye shadow, powder, or Pigment
Eng: MAC almost pisses me off with all these releases they are doing at the moment. There is no possible way of affording all of this. Luckily, collections with products like these generally don't make me swoon as much as collections with gorgeous eyeshadows and lippies.
Info: Specktra.net | Pictures: Temptalia | Kollage: Bjooti